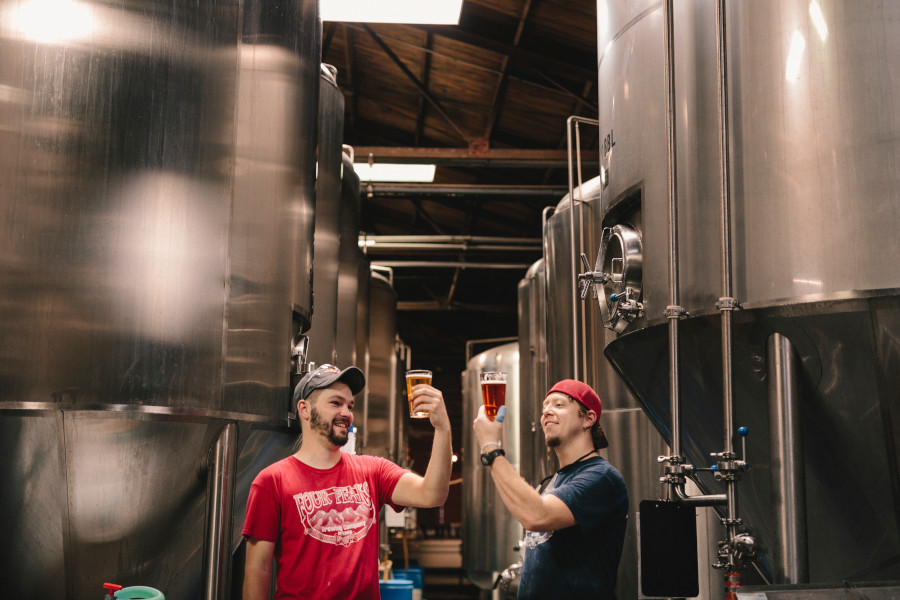 Initial Situation 
Consumers in the industrialised countries increasingly look for sustainable authentic local products. This is especially reflected in a continuing trend for craft beer. Every year, over 100 new breweries are founded in Switzerland and the consumption of craft beer is growing at an over-proportional rate.
The resulting market is very fragmented. Most craft breweries are only established very locally. With the Swiss Brew platform (www.swissbrew.ch) we want to enable ambitious breweries to expand their range of activities throughout Switzerland and benefit from synergies.
Successes
The idea has met with great interest. After only half a year, we were able to go live with the first version of the platform and five craft breweries to gain first experiences.
Activities
As initiators of the platform and product owners we:
Set up the strategic concept and the business case including market analysis.
Gathered the needs of the craft breweries and the customers and tested them with a prototype. During this phase, we contacted more than one hundred craft breweries.
Developed the platform.
Set up the general terms and conditions, data privacy policies and vendor contracts.
Established a strategic partnership with a logistics platform.
Created a marketing concept.
Developed an onboarding set for the breweries (including a pricing tool).
Established a company to operate and develop the platform.
Registered a trademark.
Keywords
Plattform Economy
B2B Online Marketplace
Craft Beer